Alnico Magnetic Base 31.5 x 25.5 x 7.5 mm (Alnico Magnets)
31.5 IMA733
 In Stock
Alnico Magnetic Base 31.5 x 25.5 x 7.5 mm, IMA733, Axial.
---
3-5 days (outside Europe 5-7 days)
Para 1 uds. el precio es €11.85
Product Details
A

31.5

C

25.5 mm

Magnetization

Axial

Weight

145.07

Temperature

350ºC

M

7,5 mm
Description
It is a cylindrical magnet like the "horseshoe" type. The different poles (North and South) are in either of the extremes of the cylinder. They are used for attraction purposes.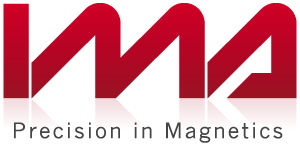 Data sheet
A

31.5

C

25.5 mm

Magnetization

Axial

Weight

145.07

Temperature

350ºC

M

7,5 mm
Related products
| 2 other products in the same category