1- DELIVERY:
Free delivery from 200€ (excluding VAT).

Only for R, S, T, U, V and W zones.
All orders placed after 2 p.m. will be shipped the next business day.
Delivery takes place within the approximate time indicated by the corresponding couriers (2 to 9 days). The term may be delayed by an incident external to Imagnetshop.com. In this case, Imagnetshop.com is not responsible for any damage or inconvenience that may arise.
The delivery times of the courier service may be delayed during periods of high accumulation of packages, such as periods of sales or holidays.
These possible delays are due to causes beyond the control of Imagnetshop.com, so we are not responsible for non-compliance with the delivery time by the selected transport agency.
By placing the order, the customer accepts and accepts these conditions.

ZONES:

| | |
| --- | --- |
| A | Canada - USA |
| B | Australia - Cambodia - South Korea - Philippines - Hong Kong SAR - China - Indonesia - Japan - Laos - Macau SAR, China - Malaysia - Mexico - New Zealand - Singapore - Thailand - Taiwan - East Timor - Vietnam |
| C | Saudi Arabia - Algeria - Bahrain - Bangladesh - Brunei - Bhutan - Qatar - Egypt - United Arab Emirates - India - Iraq - Israel - Jordan - Kuwait - Lebanon - Libya - Morocco - Myanmar - Nepal - Oman - Pakistan - Syria - Sri Lanka - Palestinian Territory - Tunisia - Yemen |
| D | Anguilla - Antigua and Barbuda - Aruba - Bahamas - Barbados - Belize - Bermuda - Bolivia - Bonaire, Saint Eustatius and Saba - Chile - Costa Rica - Curaçao - Dominica - El Salvador - Grenada - Guadeloupe - Guatemala - Guiana - French Guiana - Haiti - Honduras - Cayman Islands - Turks and Caicos Islands - British Virgin Islands - United States Virgin Islands - Jamaica - Martinique - Montserrat - Netherlands Antilles - Nicaragua - Panama - Paraguay - Peru - Puerto Rico - Dominican Republic - Saint Kitts and Nevis - Saint Martin - Saint Lucia - Saint Vincent and the Grenadines - St. Maarten - South Africa - Suriname - Trinidad and Tobago - Uruguay - Venezuela |
| E | Afghanistan - Angola - Armenia - Azerbaijan - Benin - Botswana - Burkina Faso - Burundi - Cape Verde - Cameroon - Chad - Congo - Ivory Coast - Eritrea - Ethiopia - Fiji - Gabon - Gambia - Georgia - Ghana - Guam - Guinea - Guinea Bissau - Equatorial Guinea - Cook Islands - Northern Mariana Islands - Marshall Islands - Solomon Islands - Kazakhstan - Kenya - Kyrgyzstan - Kiribati - Lesotho - Liberia - Madagascar - Malawi - Maldives - Mali - Mauritius - Mauritania - Micronesia - Mongolia - Mozambique - Namibia - Nauru - Niger - Nigeria - Niue - New Caledonia - Palau - Papua New Guinea - French Polynesia - Central African Republic - Democratic Republic of the Congo - Reunion - Rwanda - Samoa - American Samoa - Senegal - Seychelles - Sierra Leone - Somalia - Swaziland - Sudan - Tanzania, United Republic - Togo - Tonga - Turkmenistan - Tuvalu - Uganda - Uzbekistan - Vanuatu - Wallis and Futuna - Djibouti - Zambia - Zimbabwe |
| F | China |
| G | Argentina - Brazil - Colombia - Ecuador |
| R | Portugal |
| S | Germany - Austria - Belgium - France - Italy - Luxembourg - Monaco - Netherlands - United Kingdom (Great Britain) |
| T | Denmark - Ireland - Faroe Islands |
| U | Bulgaria - Slovakia - Slovenia - Hungary - Poland - Czech Republic - Romania |
| V | Estonia - Finland - Greece - Latvia - Lithuania - Sweden |
| W | Andorra - Gibraltar - Liechtenstein - Norway - Switzerland |
| X | Albania - Belarus - Bosnia Herzegovina - Cyprus - Croatia - Greenland - Iceland - Macedonia - Malta - Moldova, Republic of - Montenegro - Russia - Serbia - Turkey - Ukraine |
Free shipping from 200€ (without VAT) for R, S, T, U, V and W zones.
PRICING:



Orders are shipped from Barcelona, Spain. Imagnetshop declares the goods correctly to customs and does not pay customs duties or fees. These expenses will be borne by the client directly with the competent tax authority.
2-

 REFUNDS
In accordance with the commercial regulations in force, according to the royal legislative decree 1/2007 of November 16, which approves the revised text of the general law for the defense of consumers and users.
The customer has a maximum period of 14 days to notify the store of any faults or errors, this notification must be made by email, attaching the ticket or order invoice, to the following address: [email protected], and indicating the order reference, as well as a description of the problem.
Once these 14 natural days have passed, it is understood that the customer is satisfied with the products received, this is why it is important to check that the products correspond to the customer's request and that they are in good condition at the time of the reception.
ImagnetShop will refund the amount of the purchase as long as it has not passed more than 14 days (legal withdrawal period) from the date of receipt of the order, and that the product is in perfect condition, without any sign of use, and the original packaging is kept.
During the legal withdrawal period, products that have been used and / or tested and can no longer be considered "new" will not be accepted. We will not be able to take charge of the return, unless the product has an original defect or if it is an error on our part.
Shipping costs, provided that they are not due to faults or errors of Imagnetshop.com, will be paid by the customer.
For the redirection of the order you can choose between these 2 options:
- Send us your own transport agency and return the product, taking care of the costs of your carrier.
- From ImagnetShop we request the recovery of the order with our usual carrier (the price will be indicated depending on the weight) and this amount will be deducted from the total to be refund.
In the event that the return is due to a manufacturing defect in the article or to the sending of an incorrect order, ImagnetShop will always be responsible for the return costs and the costs of returning the good order.
Once the product has been received by ImagnetShop and verified that it is in its original packaging, and in perfect condition, we will refund or exchange the item. This refund will be made with the same payment method as that used by the customer during the purchase.
If the Customer cancels a confirmed order after it has already been dispatched to its destination, or does not accept the package on arrival, ImagnetShop may require payment of the transport costs incurred.
Personalized or custom items cannot be exchanged or refunded.
The refund will be made within 15 days, with the notification of the transaction sent to the email of the account used to place the order.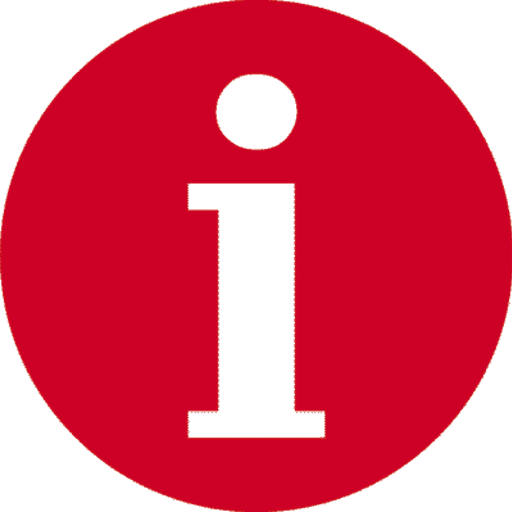 Additional information:
Neodymium and ferrite magnets are products for industrial use, so they may have small scratches or marks that are only aesthetic and do not affect their operation or their technical characteristics at all. These small defects are within the manufacturing tolerance, therefore modifications or returns due to them will not be accepted.
Imagnetshop.com is not responsible for the misuse or damage that its products can cause to materials, electronic devices or people. The use of magnets is reserved for experienced or qualified people, always respecting the basic safety rules.
Neodymium magnets are very fragile in relation to their great power. We recommend that you read the safety rules that you can find on our website and handle the neodymium magnets with care and caution as they can easily break or cause accidents if they collide freely with each other.
If you have any doubts or questions, do not hesitate to contact us via our phone: (+44) 203 318 75 73 or our email: [email protected]