Ferrite Ring Magnets 30 x 23 x 5 mm (Ferrite Magnets)
R-30x23x5-F
 In Stock
Ferrit rings 30 x 23 x 5 mm, force d'adhérence 1600 kg, (Y10T), Isotrópico, Axial, Aucun revêtement.
---
3-5 days (outside Europe 5-7 days)
Product Details
A

30

Direction

Isotropic

D

23 mm

C

5 mm

Magnetization

Axial

Weight

7.14

Coating

No coating

Temperature

250ºC

Tolerance

0.1
Description
The ring-shaped ferrite magnets are supplied uncoated.
Ferrite ring magnets are ring-shaped magnets made of ceramic material, a magnetic material that is hard, resistant and very economical compared to rare-earth magnets such as neodymium magnets or samarium magnets.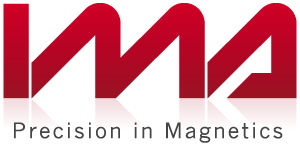 Data sheet
A

30

Direction

Isotropic

D

23 mm

C

5 mm

Magnetization

Axial

Weight

7.14

Coating

No coating

Temperature

250ºC

Tolerance

0.1
Related products
| 16 other products in the same category