
On:
Different uses of the Magnetic Tape
Discover the different applications that you can obtain using a magnetic tape, thanks to this article.
Magnetic labels as laminated magnetic material
For many applications, where written and eye-catching messages or images should be applied quickly and easily, a magnetic tape can be a viable solution. The great advantage of these flexible magnetic tapes lies in the possibility of making quick changes. In addition, it does not have the need to fix nails or be drilled.
The thin laminated magnetic labels can be cut with scissors in any shape and, therefore, can be individually adapted. In addition, these magnetic tapes can be pasted, labeled and printed to your liking.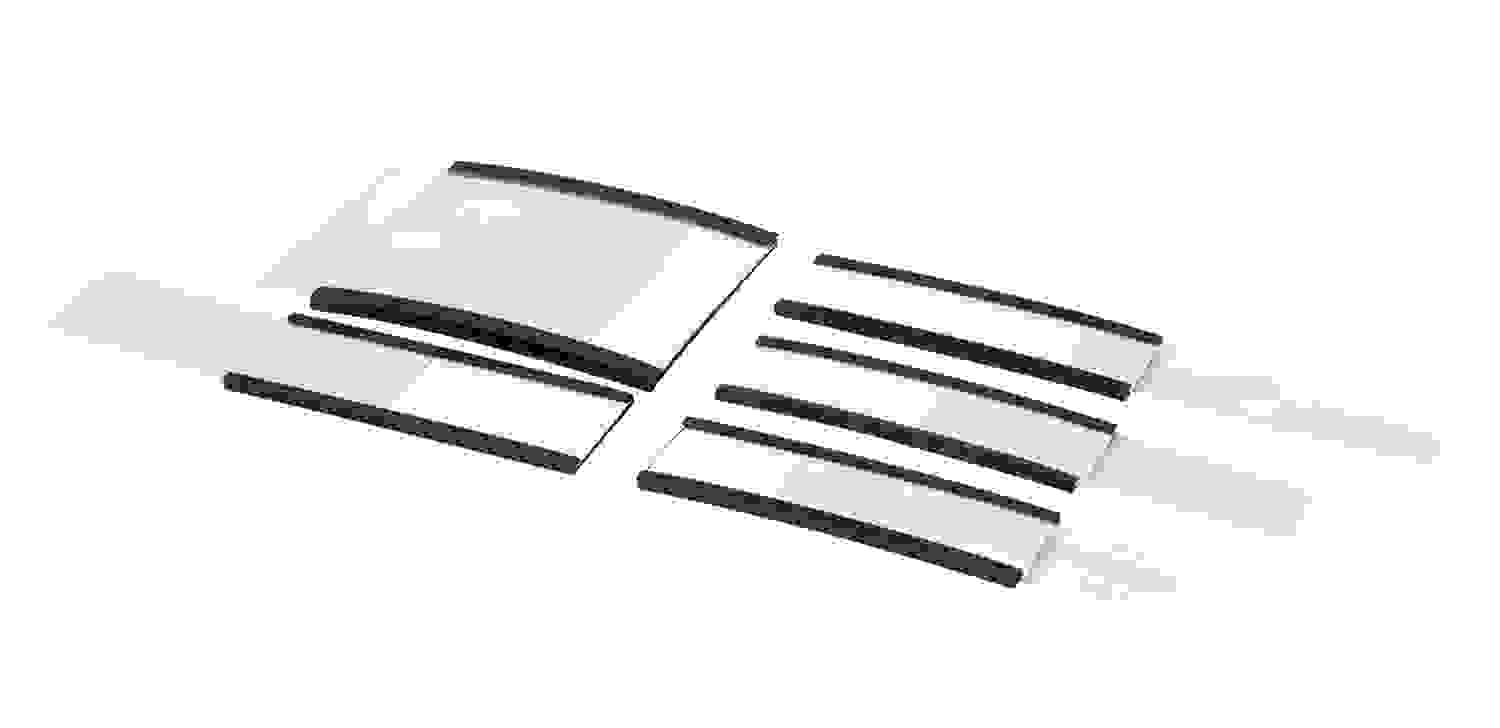 Adhesive magnetic tape and its uses
The adhesive magnetic tape can be glued by its self-adhesive effect on wood, stone, tiles or wallpaper. Its elasticity and resistance to twisting give the adhesive magnetic tape a universal usability. It is even possible to connect two lightweight, completely non-magnetic articles, placing two magnetic tapes one on top of the other. However, it is important to pay attention to the opposite polarity. Magnetic tapes should be placed one on top of the other so that the elemental magnets attract each other.
Magnetic strips and magnetic strips without this self-adhesive effect can not be used as a primer for other magnets. Otherwise, there is a risk of at least partial demagnetization of the magnetic tape or the magnetic strip. But this type of magnetic tapes adhere very well to ferrous surfaces. Magnetic tapes are also available in many color versions. This variety of colors can be achieved with a creative combination of amazing embellishment effects. These visual attractions created are suitable for important communications or other announcements.
Magnetic tapes can be used as an adhesive support on ferromagnetic surfaces. Preferred applications are possible in particular in the following areas:
The storage and sale shelves can be marked with magnetic tapes by means of a flexible label and, in this way, provide the user with prolonged and unnecessary searches.
In metal cabinets and drawers can be provided with magnetic tapes of colors or with magnetic labels. The user visually obtains, with only a glance, information about its content.
Two non-magnetic objects can be fixed with self-adhesive magnetic tapes and, easily visible, hold fast.
Presentations and training sessions with whiteboards and colored cutouts provide live presentations and explanatory lectures.
Supports designed as magnetic frames are particularly suitable for color-coded statistics and adjustment of process instructions.
The photos and images can be arranged well with magnetic tapes and, therefore, have general information character.
Company vehicles can be customized with the help of magnetic tapes with easily visible advertising content and, therefore, can increase the knowledge of certain items.
Suppliers of adhesive magnetic tape, magnetic coils and other magnetic items
The versatility of magnetic tapes gives potential users the need to obtain more information. Only targeted research and extensive information on the different purposes of use make appropriate and specific advice possible. We can help you with our extensive experience, not only with magnetic tapes but also with magnetic items of all kinds. Contact us and you will receive expert advice on the possibilities of magnetic tapes and magnetic articles of all kinds.
Conclusion
From the magnetic tape can be produced with some creativity, a design marked with letters of a single type. For magnetic tapes with isotropic magnetization, the direction of magnetization is arbitrary. There is no preferred address. These magnetic tapes have a slightly lower adhesive force than magnetic anisotopic tapes. But they are cheaper than anisotropic magnetic tapes.
Its anisotropic character consists of a directional orientation of the magnetization as a preferred direction, which gives the finished product a greater adhesive strength.