
On:
Magnetic plates, applications and types
Magnetic plates are powerful magnetic separators capable of separating large quantities of metallic particles from food production chains, recycling...
What are magnetic plates?
Magnetic plates are generally cuboid permanent magnets, which are made of suitable magnetic materials and perform certain functions after magnetization. Magnetic plates can be manufactured in a wide variety of dimensions and sizes. In addition, the type and direction of magnetization can be very different depending on the desired effect. Therefore, magnetic plates can be height magnetized, axially magnetized or laterally magnetized.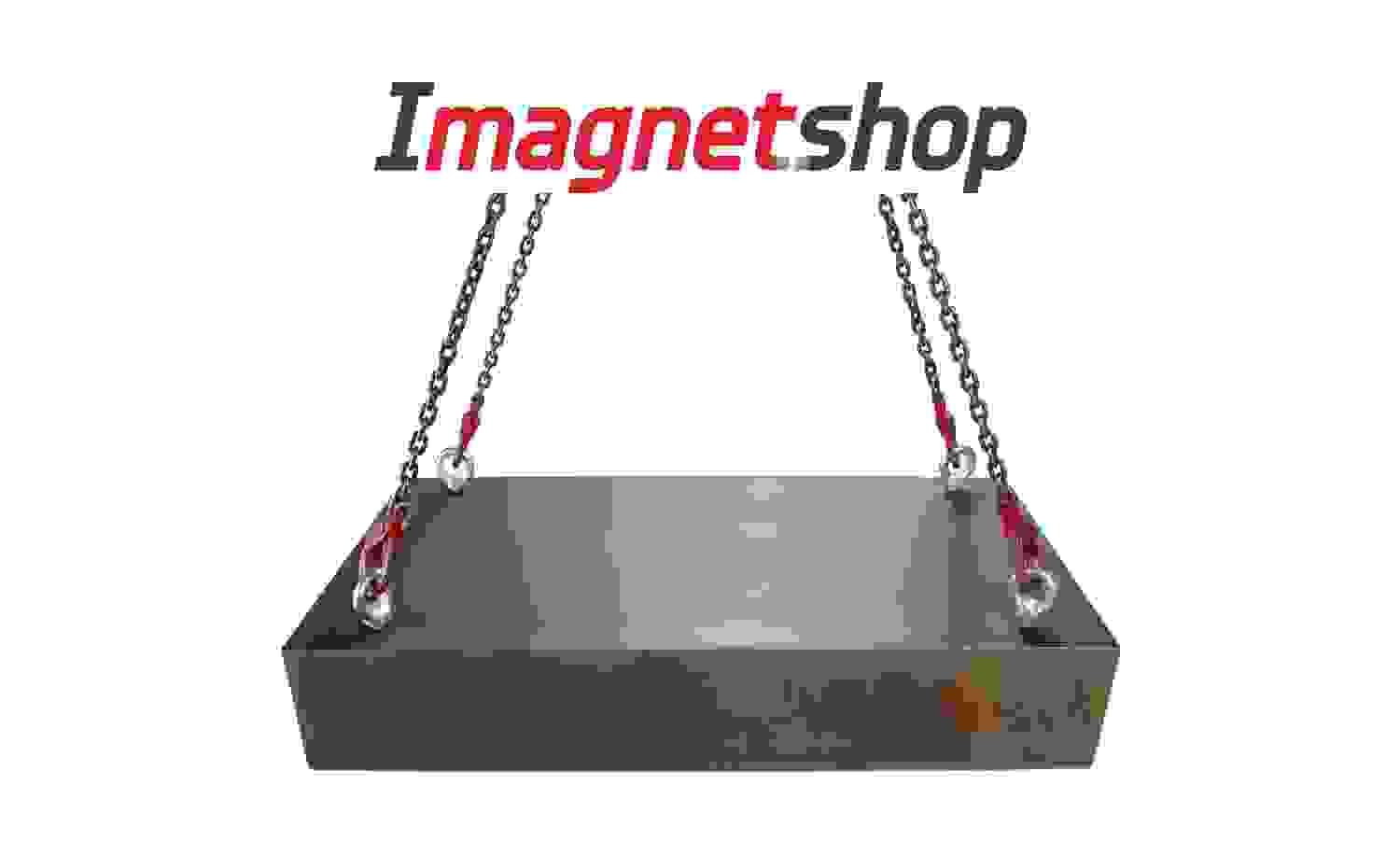 Magnetic Deposition and Other Applications of the Magnetic Plate
An important application of magnetic plates is the field of magnetic separation. Neodymium magnetic plates create an extremely strong magnetic field. If this plate is placed at the end of a conveyor belt at a favorable angle, it is able to filter the metallic particles from the conveyed belt and maintain it. The same effect can be achieved if the magnetic plate is optimally placed in a vertical or oblique channel. The goods to be conveyed are moved in a vertical arrangement of the channel in free fall, with an inclined channel as in a sliding belt. Again, the magnetic plate will remove any magnetic particle from the transported material and hold it.
The neodymium magnetic plate is versatile and can be used, for example, at the end of a ramp on a circulating conveyor belt to achieve the same positive effect. The production of these magnetic plates is also possible with larger ferrite magnets, which generate an intense magnetic field by favorable positioning. For technical reasons, the surface of such ferrite magnets is often made of stainless steel AlSi 304 or AlSi 316. By means of the existing threaded holes in the back of the magnetic plates, so that they can be easily mounted in any position.
Recycling magnets and other magnetic plates.
For the separation of ferrous materials, which can mix smaller particles of contaminated materials, ferrite magnetic plates have been developed as magnetic separators. Magnetic ferrite plates are often used in food production to safely and completely remove iron-containing parts from transported products. In this way, the machines in the food production process are protected against damage. To increase the wear resistance of the magnetic surfaces, they have a stainless steel housing on the entire surface.
In this way, ferrite magnetic plates can safely and reliably remove screws, washers, cables or other metal objects from a load. For the removal of ferromagnetic particles, which are smaller than 3mm, they are the most suitable neodymium magnetic plates with their extremely strong magnetic field. Their magnetic field is very strong and has a compact structure. This magnetic field structure can still reliably filter out weak magnetic particles, such as stainless steel scrap.
Conclusion
Neodymium magnetic plates and ferrite magnetic plates are ideal magnets for recycling. The occasionally necessary cleaning of the magnetic plates is done manually. Also for your magnetic particle separation problems, we find a suitable solution that will inspire you. Please contact us at any time.