Neodymium segment magnet 45mm (Neodymium Magnets)
S-45mm-S
 There are not enough products in stock
Neodymium segment magnet, 45 mm, Polarity S, R44.5*r40.5*45*45 (N30SH).
---
Fuerza de sujeción: Yes kg
3-5 days (outside Europe 5-7 days)
1 ud. €20.00/ud.
10 uds. €17.60/ud.
20 uds. €16.00/ud.
40 uds. €14.80/ud.

Para 1 uds. el precio es €20.00
Product Details
Plan

Yes

Material

NdFeB N30SH

Polarity

S

Quality

(N30SH)

Magnetization

Axial

Coating

NiCuNi

R1

44.5

R2

40.5

R3

45

R4

45
Description
NEODYMIUM TILES FOR BRUSHLESS PERMANENT MAGNET MOTORS.
The use of neodymium segments makes it possible to reduce the costs of conventional motors and the electronic equipment needed to control them.
Their high coercivity and high remanence allow new designs and enable us to increase their field of application where space is limited or where a high magnetic field is required.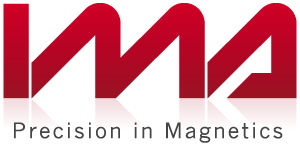 Data sheet
Plan

Yes

Material

NdFeB N30SH

Polarity

S

Quality

(N30SH)

Magnetization

Axial

Coating

NiCuNi

R1

44.5

R2

40.5

R3

45

R4

45
Related products
| 4 other products in the same category