Neodymium pot magnets with rubber coating 43 x 6 x M4 (Neodymium Magnets)
43-KSM
 In Stock
Neodymium pot magnets with rubber coating 43 x 6 x M4, (N30-Ni) Axial, IMA 43 KSM, Force 85 N, 60ºC, 29g
---
3-5 days (outside Europe 5-7 days)
1 ud. €4.65/ud.
25 uds. €4.38/ud.
50 uds. €4.15/ud.
150 uds. €3.72/ud.

Para 1 uds. el precio es €4.65
Product Details
A (mm)

43

B (mm)

6

Quality

(N30-Ni)

Weight (g)

29

Temperature

60

Fuerza (N)

85

M (mm)

4
Description
Thanks to the arrangement of magnets and the rubber coating, this type of pot magnets is ideal for use on surfaces which should not be scratched and / or where movement or slippage of a normal metal pot magnet system is a problem. This makes its use recommended for painted or varnished articles, or for applications where a strong magnetic force is needed, without marking or scratching surfaces

Format:
On request, can be supplied in any other dimension. Consult with business.
Maximum working temperature:
80ºC
On request, we can supply spare special Neodymium with a temperature of 150°C. For maximum working temperature contact our sales department.
Standard sizes:
The data reflected table for each type of magnetic base, shows the values of strength on a sheet of 10 mm.
3D View
Clicking on the image, hold and turn.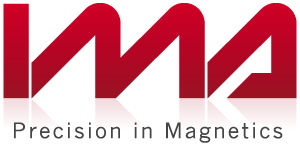 Data sheet
A (mm)

43

B (mm)

6

Quality

(N30-Ni)

Weight (g)

29

Temperature

60

Fuerza (N)

85

M (mm)

4
Related products
| 16 other products in the same category