Neodymium pot magnets with rubber coating 88 x 8.5 x 17 x 12 x M8 (Neodymium Magnets)
88-KSN-Nd
 In Stock
Neodymium pot magnets with rubber coating 88 x 8.5 x 17 x 12 x M8, force 42kg, 80ºC, 42g, IMA 88 KSN Nd
---
3-5 days (outside Europe 5-7 days)
1 ud. €14.38/ud.
25 uds. €13.56/ud.
50 uds. €12.84/ud.
150 uds. €11.51/ud.

Para 1 uds. el precio es €14.38
Product Details
A (mm)

88

B (mm)

8.5

C (mm)

17

Strength (kg)

42

Weight (g)

192

Temperature

80
Description
Thanks to the arrangement of magnets and the rubber coating, this type of pot magnets is ideal for use on surfaces which should not be scratched and / or where movement or slippage of a normal metal pot magnet system is a problem. This makes its use recommended for painted or varnished articles, or for applications where a strong magnetic force is needed, without marking or scratching surfaces.

Format:
On request, can be supplied in any other dimension. Consult with business.
Maximum working temperature:
80ºC
On request, we can supply spare special Neodymium with a temperature of 150 ° C. For maximum working temperature contact our sales department.
Standard sizes:
The data reflected table for each type of magnetic base, shows the values of strength on a sheet of 10 mm.
3D View
Clicking on the image, hold and turn.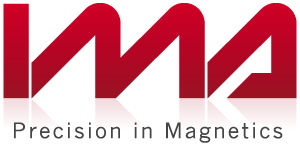 Data sheet
A (mm)

88

B (mm)

8.5

C (mm)

17

Strength (kg)

42

Weight (g)

192

Temperature

80
Related products
| 16 other products in the same category